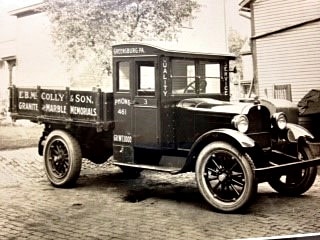 McColly Memorials was established in 1876.  The company has been serving people with the finest craftsmanship memorials for 137 years supplying Westmoreland County and surrounding counties with quality monuments and personalized designs to meet our customer's needs.
Our company, once located on Pennsylvania Avenue in Greensburg, actually moved granite by horse and cart from the train station to the manufacturing shop at McColly's, where the stones were crafted into personalized monuments for our customers.  Around 1977 the business moved to 759 S. Main Street in Greensburg and continues its tradition.
Families may choose from a variety of styles, colors, and grades of granite, and our work is fully guaranteed.  We would be honored to help you with kindness and compassion to create an everlasting tribute to your loved ones.